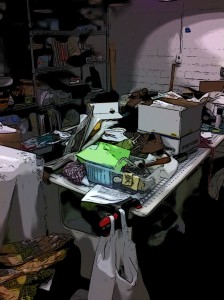 The clean-up begins today.
My sewing room is a mess. No, that's understating the problem. It's a nightmare, a horror. It's downright scary.
Step One: Fold all the new stash members who are lying around and place each in one of the two-gallon Ziploc bags I bought yesterday.
Wish me luck and stay tuned.