Throughout these pages, click on any photo to view the fullsize version.
Prologue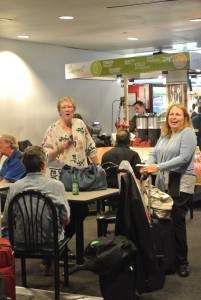 Last fall, our friends and neighbors, Mike and Marilyn, casually mentioned over yet another enjoyable Saturday night dinner that they were wanting to plan a European vacation for 2013 and wondered if we'd be interested in going with them. We had great fun with them and our other friends on last year's Italian vacation. After looking at our schedules and crunching the numbers, Jas and I enthusiastically said "yes."
The trip we chose was GoAhead Tours' "A Taste of France: Burgundy and Champagne."
We set about brushing up on our limited knowledge of French—for Jas, from several years' study in high school; for me, from a summer spent studying music in Fontainebleau in 1971. I also spent the greater part of three months obsessing over my travel wardrobe and sewing a bunch of cute tops and pants from Vogue patterns designed by the intrepid Tilton sisters, Marcy and Katherine.
In the blink of an eye, vacation time arrived. We departed at noon on Friday, May 10, via Shamrock Limousine. We used Shamrock last year to get our big group to Pittsburgh for the Italy trip, and recommend them highly.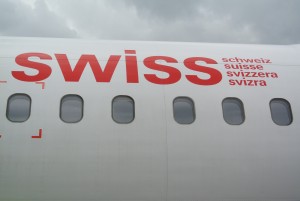 Let me just divulge here that Jas doesn't enjoy air travel. He is your basic white knuckle flier, and a few incidents on this trip did nothing to alleviate his fears. At the beginning of the first leg, from Pittsburgh to O'Hare, we had to sit on the runway for 10 minutes while we waited for a microburst weather system to pass. Our flight from O'Hare to Zurich was delayed for half an hour or so while the mechanics dealt with a problem. And the Swiss Airlines equipment was designed for people with very short legs, or no aversion to resting their chins on their knees. Then the flight from Zurich to Lyon was delayed for an oil leak. We watched out the window with great interest as all the Swiss bigwigs drove across the tarmac to the plane in their big impressive BMWs.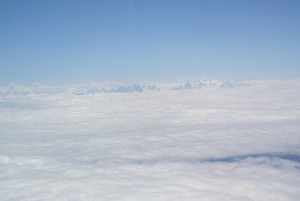 Once we were in the air, the views out across the tops of clouds with the Alps peaking through were breathtaking.
We finally arrived in Lyon in the early afternoon, eighteen-or-so hours after leaving home.
Over the next eleven days, we would cover a lot of mileage.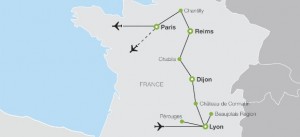 (source)
Our eleven days in France had begun.
Note: While I refer in these pages to "my" photos, at least half of them were taken by able co-photographer Jas. I'm grateful.