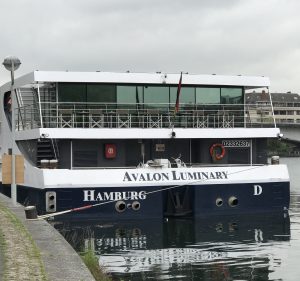 In November of 2013, while on tour with the Cleveland Orchestra and Chorus, I spent a couple of days in Brussels with several of my chorus friends. I quickly fell in love with Brussels. In 2000, I spent several days in Amsterdam, which included a trip to the famous Keukenhof gardens. I grew up in Central Florida, where the only spring bulbs in bloom are found at the grocery store or nursery. I adore tulips and daffodils. To see Keukenhof in bloom was like spending a day in heaven for me.
I'm a part-time faculty member at our local university, so my vacations have to be planned around the school calendar. My partner, known here as the Jazzman, works on the railroad, where his vacations for each year have to be planned and declared before November 30 of the preceding year! We have long-time friends who have become our go-to travel companions. Marilyn and I love to dream of vacationing, and the Jazzman and Mike greatly enjoy benefiting from our planning.
As the end of November, 2016, drew nigh, I suggested a Viking river cruise to Marilyn. Having already experienced one river cruise with Avalon Waterways, she quickly countered with an Avalon cruise from Brussels to Amsterdam, including a trip to Keukenhof! Convincing me to sign up for this tour happened in a heartbeat!
We were fortunate to meet a number of couples and groups on the cruise who were absolutely delightful to spend time with. I wish I had made more of an effort to meet every passenger on the ship. With only about 83 passengers, it would have been possible. Unfortunately, sometimes my introversion gets the better of me. Must work on that for the next cruise.
Follow the links below to read of our adventures.
Days 1 and 2: Brussels
Day 3: Namur
Day 4: Maastricht
Day 5: Antwerp
Day 6: Excursion to Ypres & the Battlefields of Eastern Flanders
Day 7: Ghent
Day 8: Rotterdam
Day 9 through 11: Amsterdam