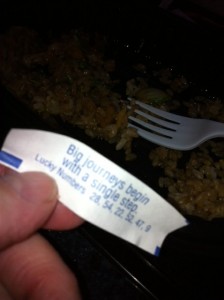 When the rumors started circulating in the early fall of 2012 about the possibility of our accompanying the Cleveland Orchestra on tour in the fall of 2013, the chorus members' collective eyes lit up. I immediately started examining my budget to see if I could possibly afford to go. When I fell and broke my wrist on Nov. 30, my third thought was whether that would prevent me from making this trip.
As rumors turned to facts, and preliminary agendas began circulating from the chorus office, I suddenly realized that when one travels with the Cleveland Orchestra, this is the Big Time. All transportation and housing costs are covered. All one must pay is food and incidentals. The chorus management even helps the traveler with those costs by requiring three $200 deposits throughout the year preceding the travel. Call it a forced savings account—a week before you board your flight to Europe, the $600 is returned to you. If you budget carefully, you're set to go and do and enjoy.
The cities which we would visit and in which we would sing with the orchestra were Frankfurt, Germany; Paris, France; and Luxembourg [City], Luxembourg.
Our departure was set for November 8, 2013, returning on November 15, 2013. Performances would be the 10th, the 11th, and the 14th. Those members who could spare the time and money could extend two extra days in or near Brussels, returning on Sunday, November 17.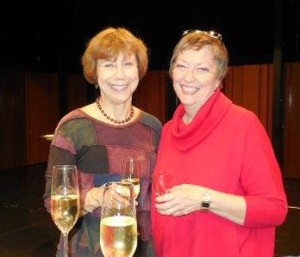 Sometime in the spring while I was out of the chorus on Wrist Leave, Ginger Mateer emailed and asked if I'd like to room with her on the tour. I don't know many people in the chorus, and certainly didn't feel I knew anyone well enough to ask them something like this! Ginger and I had met 20 years ago when our sons had returned from their year in Germany on the Congress-Bundestag Exchange Program, where they had become best friends and performing buddies. We only discovered this serendipitous connection after singing together for two years. (!)
So all plans were in place and I began preparing to travel. (Translation: I began obsessing over what I would wear, and sewing up a few last-minute tops as quickly as possible.)
I left home at 7:30 a.m. on Friday, the 8th, and drove through our first snow flurries of the year to Cleveland Hopkins Airport, where I met 55 of my colleagues for the flight to Atlanta. In Atlanta, we met up with another 37 singers and all boarded a Delta 767 bound for Frankfurt.
About 45 minutes out of Atlanta, the pilot called for any medical personnel on board. We saw a fellow singer, who is an M.D., make her way forward. Crossing our fingers that the ailing passenger was not a COC member, we continued entertaining ourselves. I watched out the window as we passed near to Washington, Baltimore, Philadelphia, Manhattan, and Boston. As we headed out across New Brunswick and Nova Scotia, the pilot came back on the loudspeaker and said that Delta corporate offices had determined we needed to turn around to get medical assistance for the ailing passenger. At first he said we would go to either Boston or New York City. A few minutes later he said Delta had decided we could stop at Bangor, ME. But as they thought more, the care available in Boston–both for the passenger and for the plane–won out over Bangor. In half an hour, we landed in Boston and taxied to the gate where ambulances waited.
Forty-five minutes or so later, passenger off to the hospital, fuel tanks refilled, we headed off again, destined to land in Frankfurt the following morning. Where our original ETA was 7:40 a.m., our new arrival time would be about 2.5 hours later, around 10:15.
Wheels up, we proceeded with the serious business of trying to sleep.