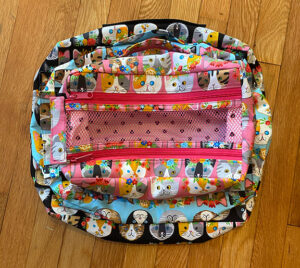 I forgot to add the other components of the three-cube set. (Click any photo to enlarge.)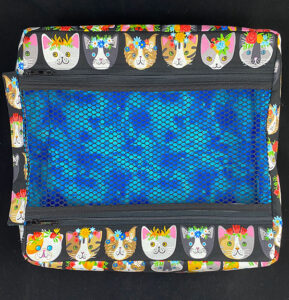 The first packing cube you saw was the large.
---
Then I purchased the blue colorway and made the medium.
---
And finally I got my hands on the pink colorway and decided on a black and white polka dot for the lining. I LOVE that combination! Those fabrics became the small packing cube, which is just as cute as it can be!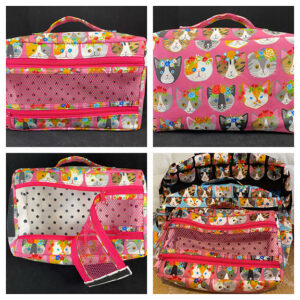 Now if we can just get a COVID-19 vaccine, get the entire world innoculated, and plan some travel again. #sweetdreams