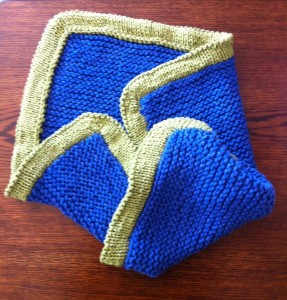 Remember the blanket that was my vacation project? It's all done now. And it's beautiful.
The knitting? Not perfect. But the blanket that was the result of all those do-overs? Soft and cushy and wonderful.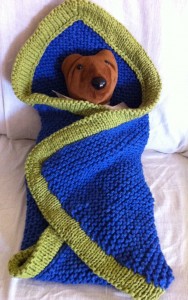 I believe I paid more for this Spud & Chloë yarn (four hanks of Outer, two hanks of Sweater) than I've ever paid for yarn. But the hand of this yarn—55% superwash wool and 45% organic cotton—is what makes the blanket feel so wonderful. I can envision making one four times the size for the adults in the family to cuddle up in.
All the trouble I had constructing this blanket? Totally worth it.
I'm not sure who will be the recipient of this blanket, but that's one lucky baby!
(Oh, and I made the teddy bear, too.)