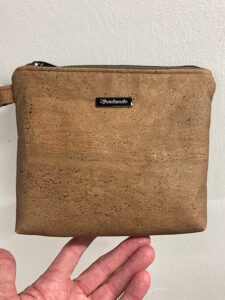 For some reason, this spring and summer somehow became my time of buying bag kits. I look back on this box full of kits sitting by my feet whenever I'm sitting at my Juki, and wonder what I was thinking. What appealed to me about these Sallie Tomato kits that were promoted in the weekly emails from the designer?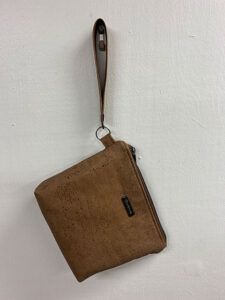 I love choosing fabrics for bags, sorting through my stash of bag hardware to choose the metal color that I think will best complement the fabrics, and relishing that entire design process. Why did I think I wanted to choose another person's options? It's not that the kits were cheap (i.e. inexpensive). They weren't. But they were on sale. And everything was included—the hardware, the zipper, the exterior fabric, the lining, and the pattern.
It's not that the pattern cutting was already done for me. That's the most tedious part of sewing—cutting out the pattern and fusing the interfacing.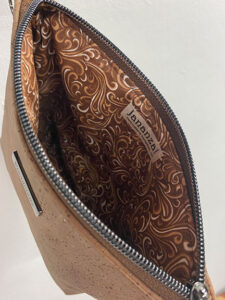 So here I am, begrudgingly making a bag that I really didn't want to make and that I certainly don't need, when I've got a stack of bags that I owe to my cousin, and when I'd rather be whipping up a sundress to wear on a cruise that's headed north as the weather turns cooler. (You see the wisdom in that desire, don't you? she asked, ironically)
Sometimes I astonish myself with my gullibility. Just say no! Say "no" to emails encouraging me to buy something just because it's on sale.
Yesterday's make, as I wait for this damned Covid virus to leave my body, was a "Carry Along" wristlet bag. This is a nice little pattern, especially if you're new to bag making and want a good place to start. The kit includes the Carry Along pattern with three sizes of bag; Sallie Tomato cork fabric, which is soft and sews like buttah; a coordinating piece of 100% cotton lining; a zipper cut to the size you need for the Medium bag; a "Handmade" label for the outside of the bag; and 1″ key fob hardware for the wrist strap.
The finished size Medium bag measures 8″ wide and 7″ high. Size Small measures 4″ wide and 3″ high; size Large is 12″ wide and 10″ high. I believe, after finishing the Medium, that I would have enough cork to make a Small, so long as I can scrounge up some coordinating lining fabric and a suitable zipper. It's the cork that's the most expensive component.
Was this an easy sew? Yes. Will I make it again? Probably not. There are so many bag patterns in my repertoire.
And yet, if I'm looking for a cute not-too-expensive make to use up some of my stash of vinyls, it would be a good item to have on hand for a maker's market. Maybe I'll do that in the spare 15-minutes-a-day I'm going to be reduced to once YSU classes start up again in a week and I'm spending all my days on a piano bench.