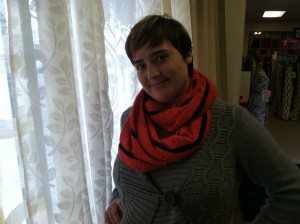 Today I'm busy editing and uploading my photos from my trip to Europe, but found something cool I thought you'd like.
As you know, gifting is right around the corner, and we sewists and thoughtful crafters need to get on task quickly. Hart's Fabric posted an "Easy Infinity Scarf" which seems like it would be a great gift on anyone's list.
Enjoy, and check out my travelogue in a few days.